On November 4, 2021 Sears Contract, Inc. attended the ABC Carolinas Excellence in Construction Awards and came home with TWO Eagles and a Merit Award for three amazing projects. We feel grateful and blessed to have had the opportunity to help bring these projects to fruition through our hard work and dedication.
The first Eagle Award was earned by North Waterfront Park in Wilmington, NC.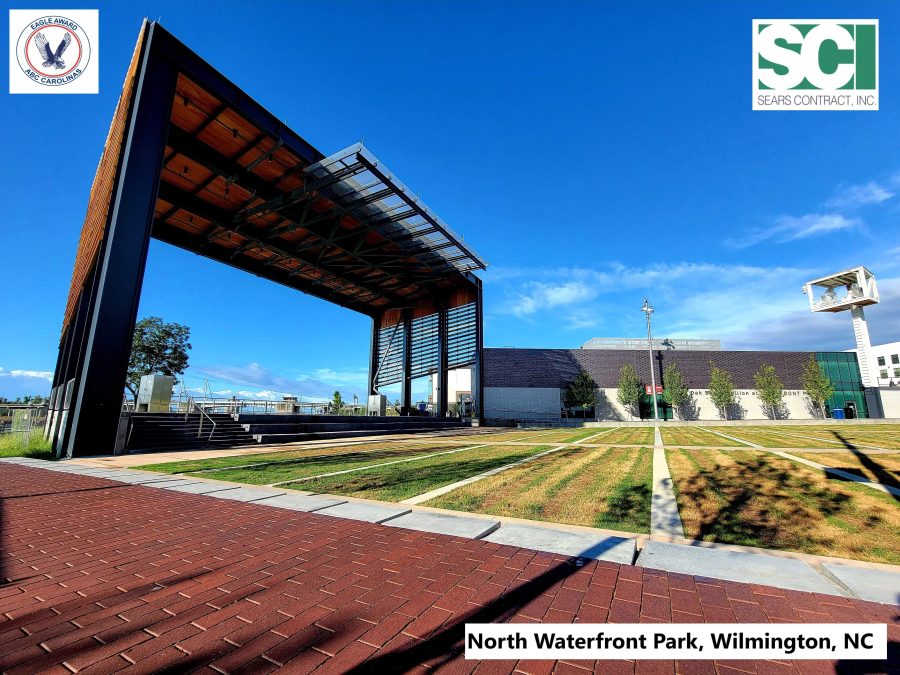 " Sitting atop the rooftop terrace, watching the sunset over the Cape Fear River, it's satisfying knowing that Sears Contract, Inc. was able to help provide a first class facility. Watching this once contaminated land develop into a peaceful place for the public to enjoy has been truly rewarding. In its inaugural year, the park has already featured some of the top names in the music industry."
The second Eagle Award was earned by The Factory in Morrisville, NC.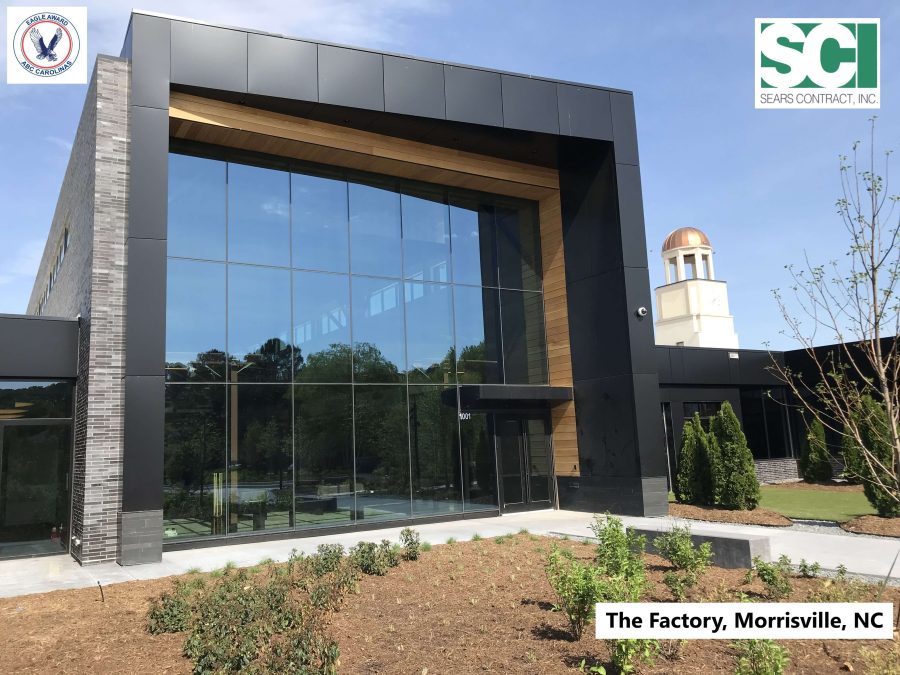 "Teamwork was not just a philosophical phrase on this project. Engagement in practice of teamwork created a showcase for all trades and their various products. This was a project to be proud of as a team. It took the patience, persistence and professional involvement of us all to complete on time and on point. It's amazing what can be accomplished when working toward a common goal."
The Merit Award was earned by St. Joseph's Seminary in Mount Holly, NC.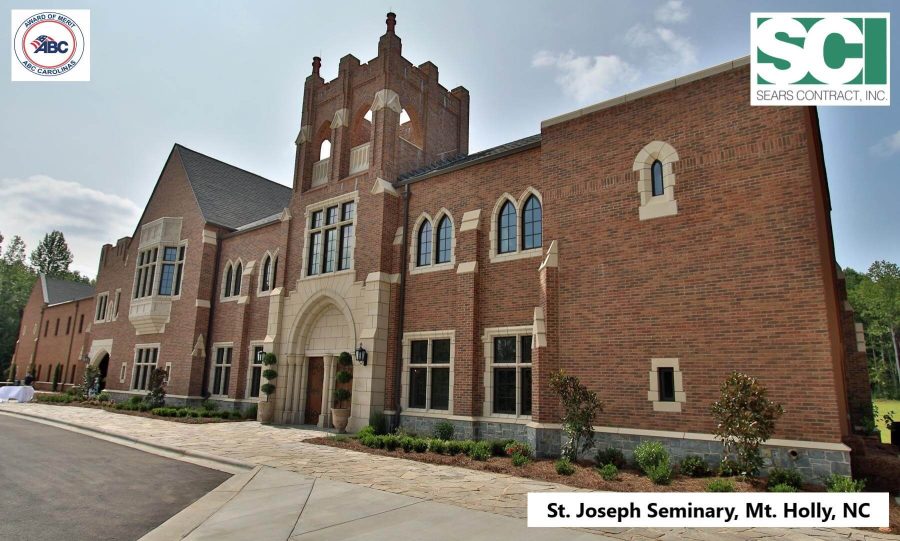 "This is an enduring structure that is both traditional and modern, with beauty and function, that we hope will inspire future generations of Catholics in Western North Carolina to continue our mission to share the Gospel." -Father Matthew Kauth (St. Joseph's Rector)